What We Do
We help you find the best plans on your budget. Long term or short term. Our team of experienced agents is here to help you find the coverage that works for you. 
As a full service agency, we're here to help you, your grandma, or your company navigate the healthcare system from beginning to end. 
We started and are headquartered in Chicago, Illinois, (Formally known as Illinois Health Agents) but now service 44 states nationwide. 
Meet The Team
Finding the right health insurance can be quite the puzzle. Luckily our team is made up of puzzle masters. Our goal is to not just match you with the perfect plan, but the perfect agent to help you through some of the most important decisions you'll be making about your health. Success for us means that you can sit back and relax knowing that your health coverage is taken care of.
Tarek was extremely knowledgeable, thorough, and helpful. Past dealings with others in the health insurance industry have been stressful and confusing but having Tarek help us was exactly what you would hope for when needing some guidance in a confusing marketplace.
Tarek was above and beyond helpful with getting both medical and dental insurance for my fiancé on a immigrant visa. He explained the differences in coverage and even added insight into the green card/immigration process that was extremely helpful! Not only this, but he was personable and friendly! Absolutely 100% would recommend.
Elias Alharari
2021-09-30
Tarek has been very helpful and responsive. He goes over and beyond to help with your needs. I highly recommend him for your insurance needs.
Zack was very helpful, and I've used his services twice!
Chris Cornelius
2021-08-30
My son moved to Texas and I had an issue looking for a plan that would work for his situation. Zach was very helpful and set me up with the perfect plan.
I have received nothing but professional and responsive service from my representative Zack Starkey. Very satisfied!!
Maggie Witbeck
2021-06-30
I worked with Zack Starkey on getting health insurance for my family. Not only did he find us a plan that fit for us but helped me even when I was ready to sign up. He did not pester me. I pestered him more. He was patient until I looked thru the information and made a decision. I'm hoping in November he is able to to help us again.
Working with Ryan Kennelly has been a pleasure. He has taken a complicated process and simplified it to the point that it was easy. I would recommend Ryan to anyone applying for Medicare. Please feel free to use me as a reference for future clients. Thank you very much Ken Kelly
Why buy from us?
We provide one-stop shopping.
We are a licensed, independent insurance agency, with no allegiance to any one insurance company. We offer a broad selection of health insurance companies and plans, which allows you to find the plan that fits your needs.
We treat you like you want to be treated.
Whether you are just looking, buy a $60 or a $10,000 policy, you will be treated as our best customer. We are available to answer questions any time you need us, not just while you are buying a policy.
Best Prices.
Health insurance rates are filed with your state's Department of Insurance. Whether you buy from us, another agency, or directly from a health insurance company, you will pay the same monthly premium for the same plan. We're competing on service, not price, so we're here for you.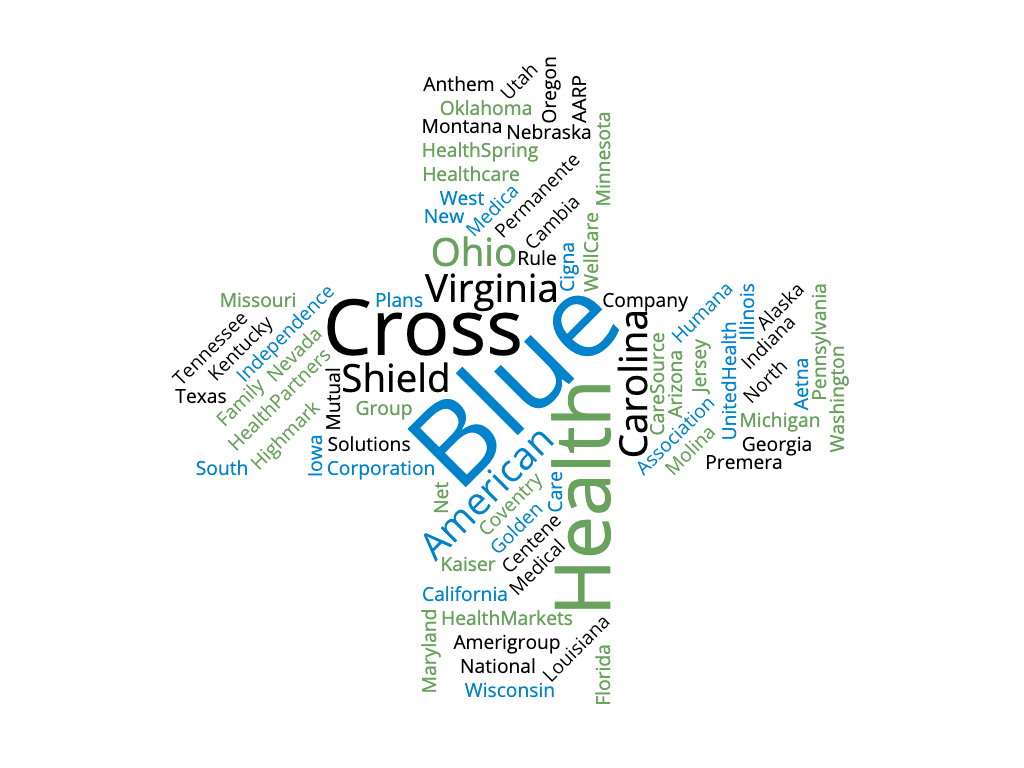 Who Do You Offer?
Every carrier we can trust in the states we do business. 
Anthem
Aetna
Ambetter
AARP
Blue Cross Blue Shield
National General
UnitedHealthcare
….Just to name a few.